Educational Day Package for Schools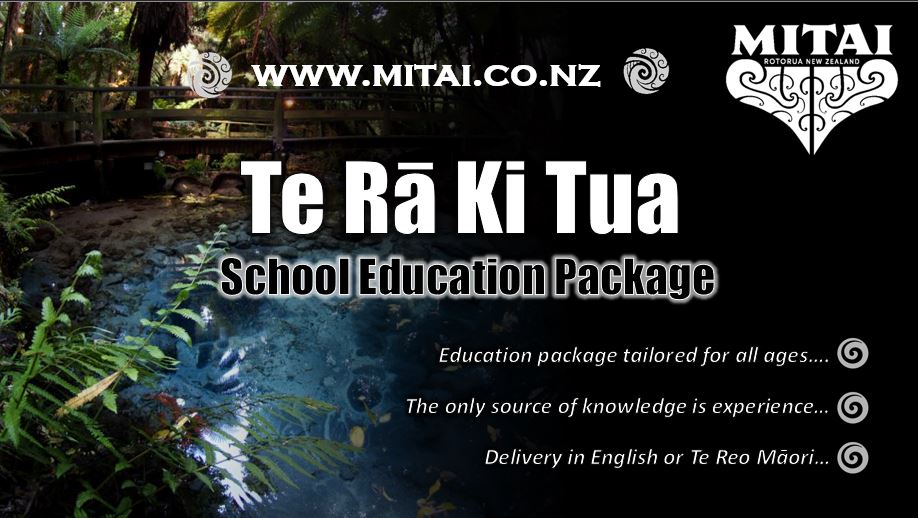 Duration: 3 Hours (approx.)
Location: Rotorua, Bay of Plenty
Product code: MMVED
Please note:
Due to Covid-19 we have closed this package until further notice - thank you for your understanding.
For queries and bookings please contact us at reservation@mitai.co.nz

Be inspired and enhance the knowledge of tamariki (children), rangatahi (youth) and whānau (families) by discovering the rich history of our indigenous people of Te Arawa. By entering the world of Mitai Māori Village you will embrace the history and culture of our people through the migration stories of our ancestors, the Ngati Ohomairangi people who voyaged across the Pacific Ocean over two thousand years ago on the Te Arawa double hull canoe arriving at Maketu.

Our people of old never had a written language therefore all knowledge was preserved and passed down through word of mouth, ngā purakau (stories), whakairo (carvings), raranga (weaving), waiata (song) and kanikani (dance). Today we follow the same methodology of our ancestor and deliver our 'Mitai Māori Village Educational Package' in like manner.

Watch the migration journey unfold through the performing arts of the Pacific and Te Ao Māori. You will be captivated by the sound and drums of the Pacific, enchanted by the graceful movements of our performers and charmed by the melodious voices of the Ngati Ohomairangi descendants.

Get revived and refreshed as we walk through nature and visit the ancient, fortified village learning about the old ways of living and survival of our people. As we explore further you will discover the beauty of our puna (spring) Te Puna Tapu o Tuhoe. The journey and story ends when we stand beside the waka (canoe) a reminder of where the migration began when our people stepped out in faith and climbed within the waka and made the journey to Aotearoa.

There is a minimum number of 50pax required for a 'day time' educational package. Contact us direct for the evening experience which includes: Full hangi buffet, glow worms (winter period) cultural performance, bush walk and more...