Mitai Maori Cultural Experience and Buffet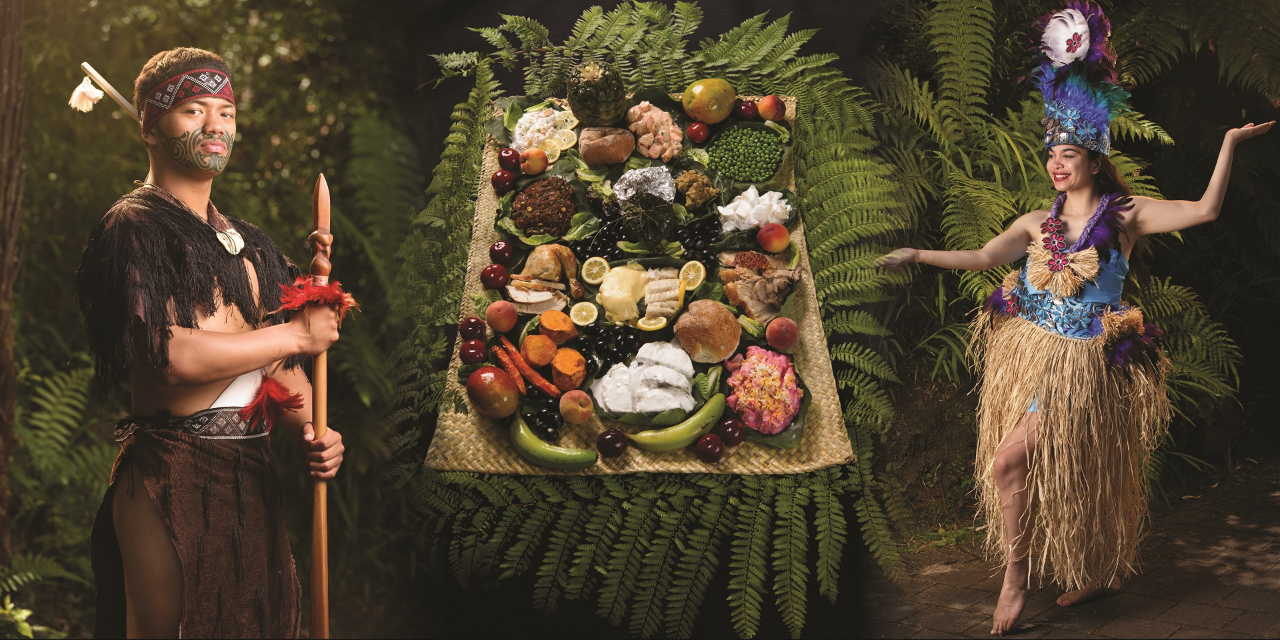 Duration: 3 Hours (approx.)
Location: Rotorua
Product code: MMVCE
Note: The Mitai Maori Cultural Experience has replaced Hula Haka Cultural Experience.
We re-open on the 15 April operating on Friday, Saturday & Sunday evenings until further notice.
Enter the world of Mitai, and learn about the history of this area which was once flourished in villages.
The story of the migration of Tamatekapua of the Te Arawa canoe to Aotearoa and the Maori Pacifica connection told in performing arts. Come and join us in this Maori fusion extravaganza, including a feast for the ravenous.

Your hāngī/umu earth oven food of Polynesia includes pork, chicken, taro, island style potato salad, and much more. The hangi/umu is cooked in an earth-oven, a hole 1-2m into the ground, the baskets of kai (food) are placed on hot stones at the bottom of a hāngī pit. The kai is then covered to trap the heat, the steam and heat from heated hāngī stones infuses the kai with delicious earthy flavours while it cooks for 3-4 hours. Come and try out the delicious tempting hula food of the Great Ocean of Kiwa.

The Mitai stringband and bar is another feature to keep you busy.
**Local - Rotorua Residents: Contact us for rates at reservation@mitai.co.nz (Conditions apply)
Note: Our waka display down Wai-o-Whiro stream is put on hold and will resume at a later date.